Monotonie des Yeah Yeah Yeah
Kunstpreis der Böttcherstraße
Kunsthalle Bremen, 2020
E-Werk Luckenwalde, 2021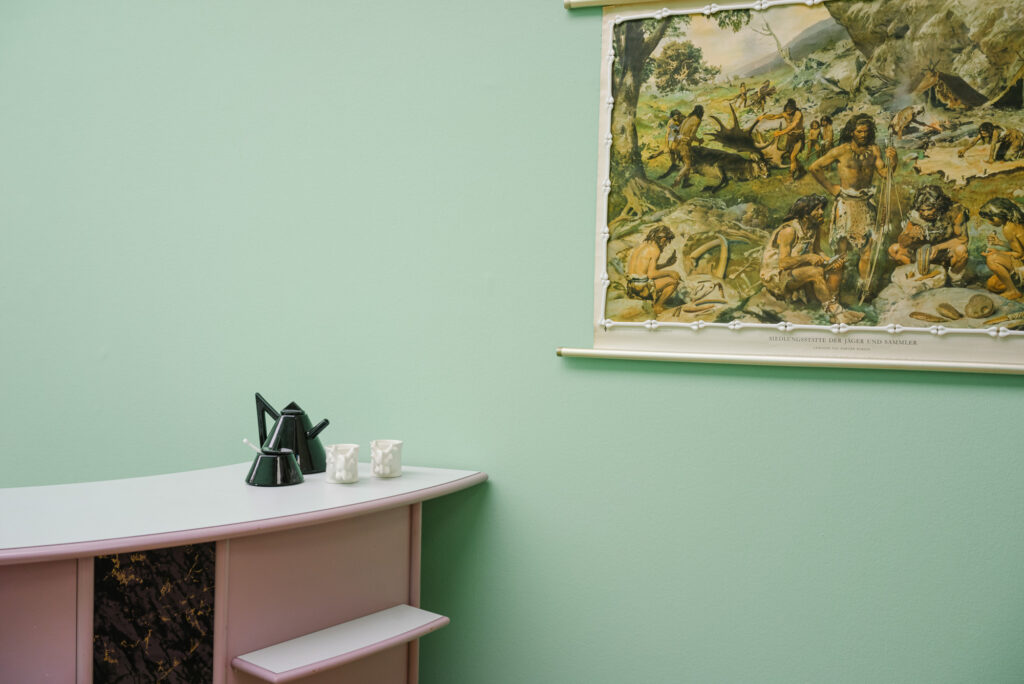 Henrike Naumann conducts archaeology of the recent past. In Die Monotonie des Yeah, Yeah, Yeah she immerses us, in the midst of a shoe shop of the 1990s, in an exaggerated version of a past world. This is peppered with Friedrich Engel's idea of primitive society, as well as that idea of prehistoric time, which is a backward projection of our own.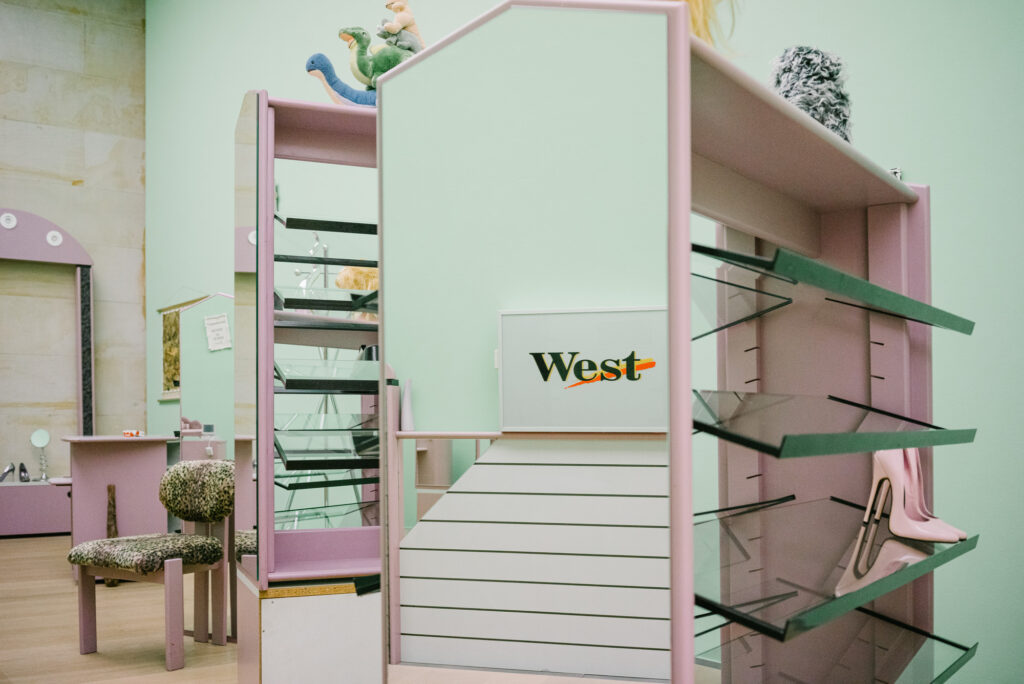 In her video work of the same name, excerpts from GDR teaching materials merge with sequences from the animated series The Flintstones, scenes from a cartoon version of the Bremen Town Musicians and segments from Milton Friedman's television series Free to Choose, which was also used as school material. The significance of (human) labor, processes of commodification, and contrary understandings of the concepts of property and freedom are addressed on several levels.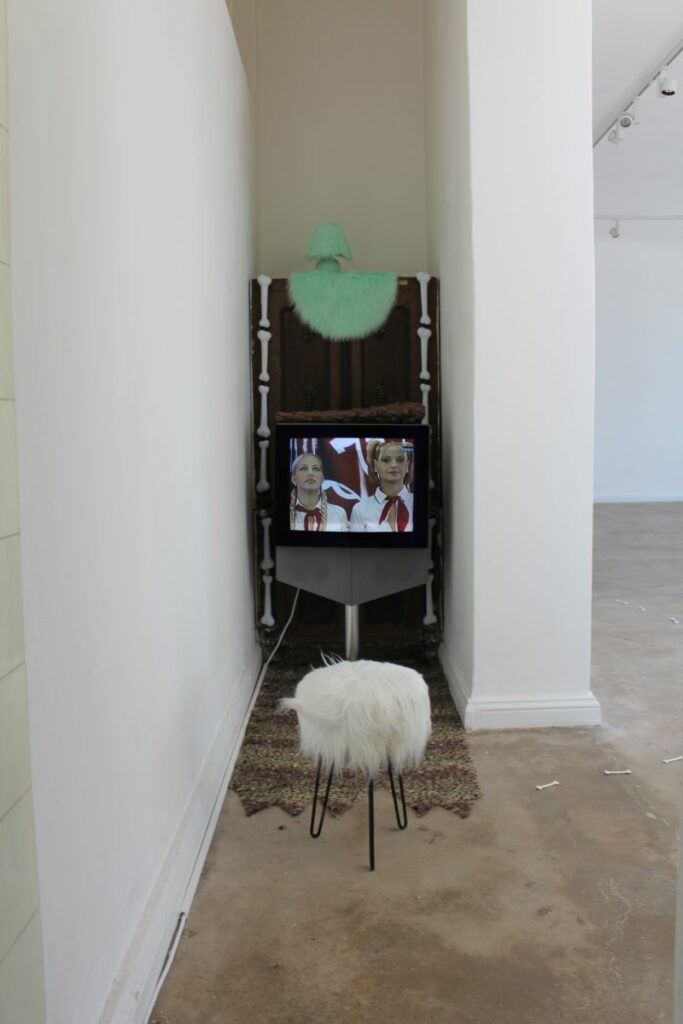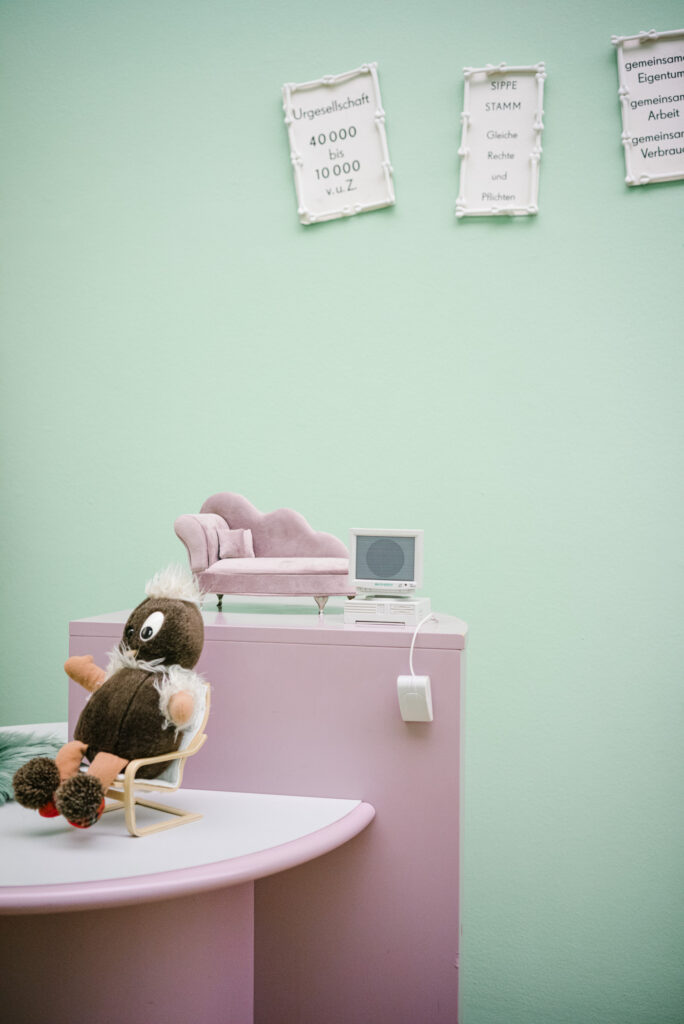 The creation of man through work, propagated at the beginning of the video, is illustrated by the enslavement of dinosaurs as household and industrial tools by the Flintstone family. The animals of the Bremen Town Musicians, doomed to die by their owners, can be found in clips on GDR history and as Fred Flintstone makes himself comfortable on the couch, Free to Choose is shown on West German television. There, as the Bremen Town Musicians hear, the minimum wage is to blame for their unemployment. With the ,Eastie Girls' playing in the background, the dinos put an end to the reign of terror and bring down the Berlin Wall with loud beats.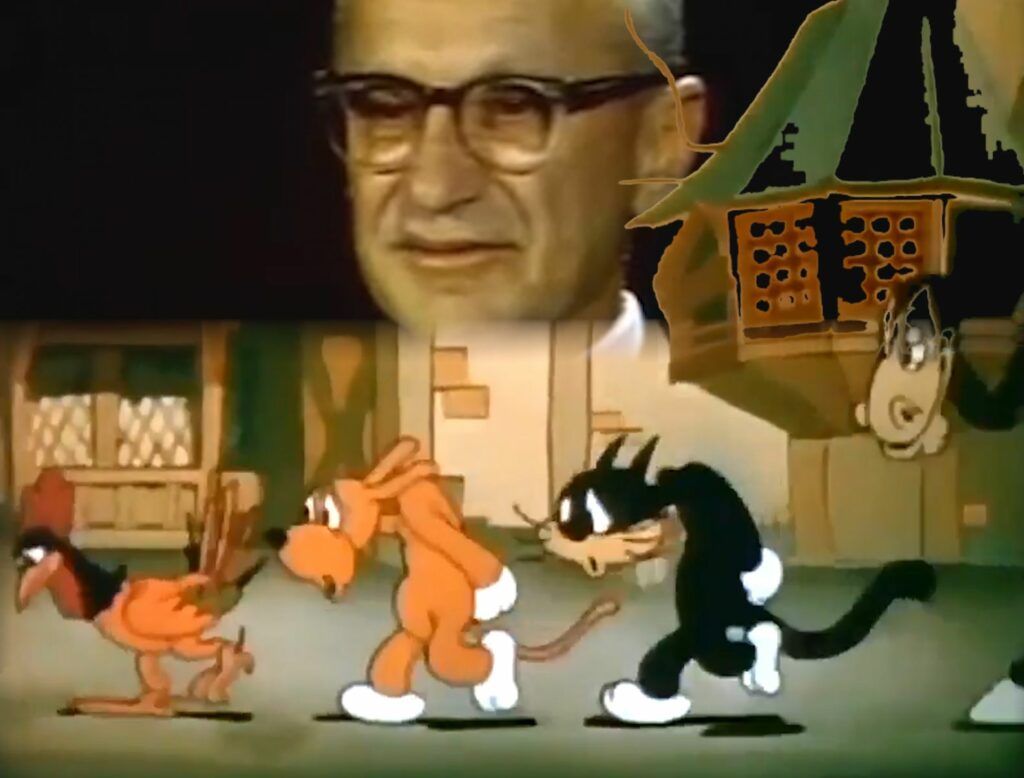 Museum of History and Archeology of the Urals, Yekaterinburg
6th Ural Biennial, 2021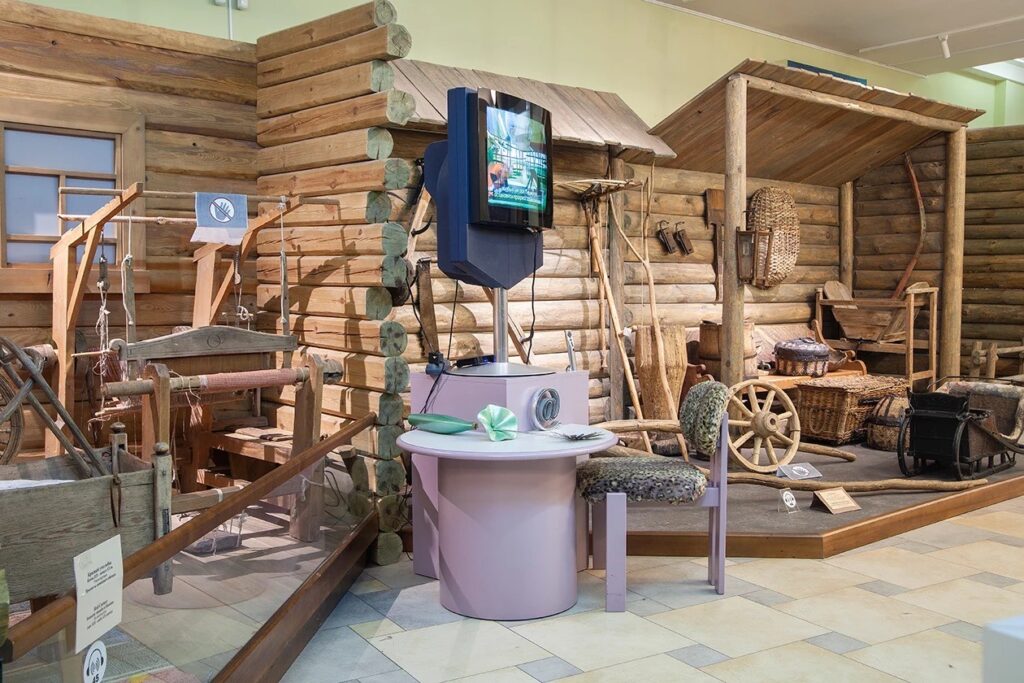 Like every other feeling in capitalism, Ostalgie has also been economized. The new video work "Die Monotonie des Yeah Yeah Yeah" (Walter Ulbricht), embedded in the original furniture of a Brandenburg shoe store of the 1990s, is dedicated to the connection between the marketization of memories and the construction of a new East German identity. It is about the birth of the East German from the spirit of the Ostalgie parties. In his self-narrative, their inventor, Ralf Heckel, interprets the first Ostalgie party on New Year's Eve 1994 as an ecstatic communalization ritual that made possible the "real freedom of the spirit" of East Germans. Ostalgie products are the artifacts of this long-ago awakening, and at the same time they are memories of a magical moment: "We were not only allowed to say what we wanted, we could even sing what nobody wanted to hear." (Ralf Heckel)

Clemens Villinger im Text zur Ausstellung Ostalgie, KOW Berlin 2019
Go to home