Triangular Stories
Diplom, 2012
1992. Both home videos have the same date. Both videos reveal intimate things from the life of three teenagers. While few of them can't wait to take Ecstasy for the first time at the Amnesia, the world of the others ends behind Jena's tower blocks.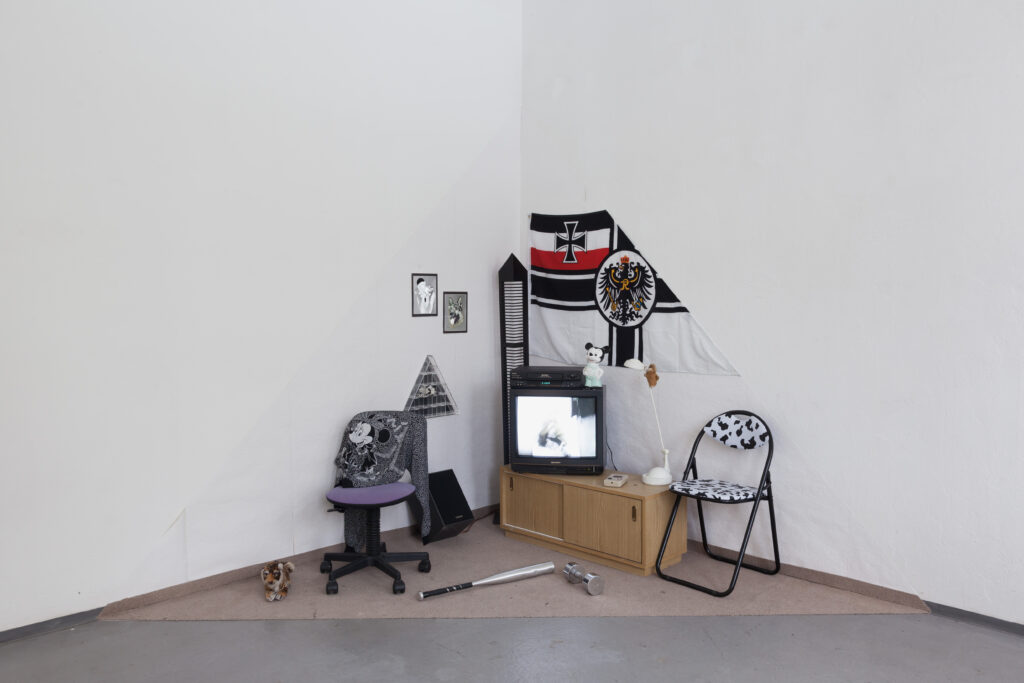 The artist Henrike Naumann (born 1984) is from Zwickau, where the ,Nationalsocialist Underground' (NSU) lived in bourgeoise underground and spanned their neonazi extremist murderers. This video work is a personal approach to dealing with the fascist tendencies in her old ,home' are as well as with the hedonistic self-optimizing drive of her generation. The obsolete medium VHS (Video Home System) in its loss becomes a mirror for that generation.
Both videos are screened via analogue VHS-loop on two TVs, incorporated into cut-outs from the original movie sets where the films where shot. These sets are set up in opposed sides of a room. The installation reflects the characters of the room it is build in, and therefor is different at every screening.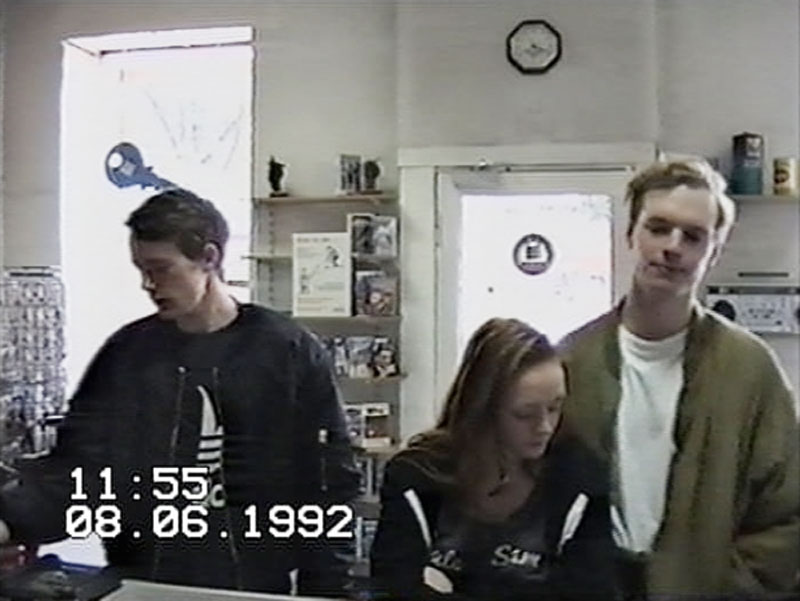 Henrike Naumann does not want her installations to be understood as an East-West confrontation. Rather, she works with ambivalences and with the fact "that I don't offer answers, but rather pose the questions that preoccupy us in a new way and make them experienceable in a different way. My role is not to give easy answers, but to ask difficult questions." Naumann stresses that she does not see it as her job to explain the East German soul. That's absurd, she says, because she can't do that at all, and neither is she concerned with East German identity politics. "My point is to say there are different realities in Germany." At the same time, an East German character, as she also has, is one of many realities.

Gesa Ufer: Die Künstlerin Henrike Naumann – Neonazismus und Partyrausch, Deutschlandfunk Kultur, 2019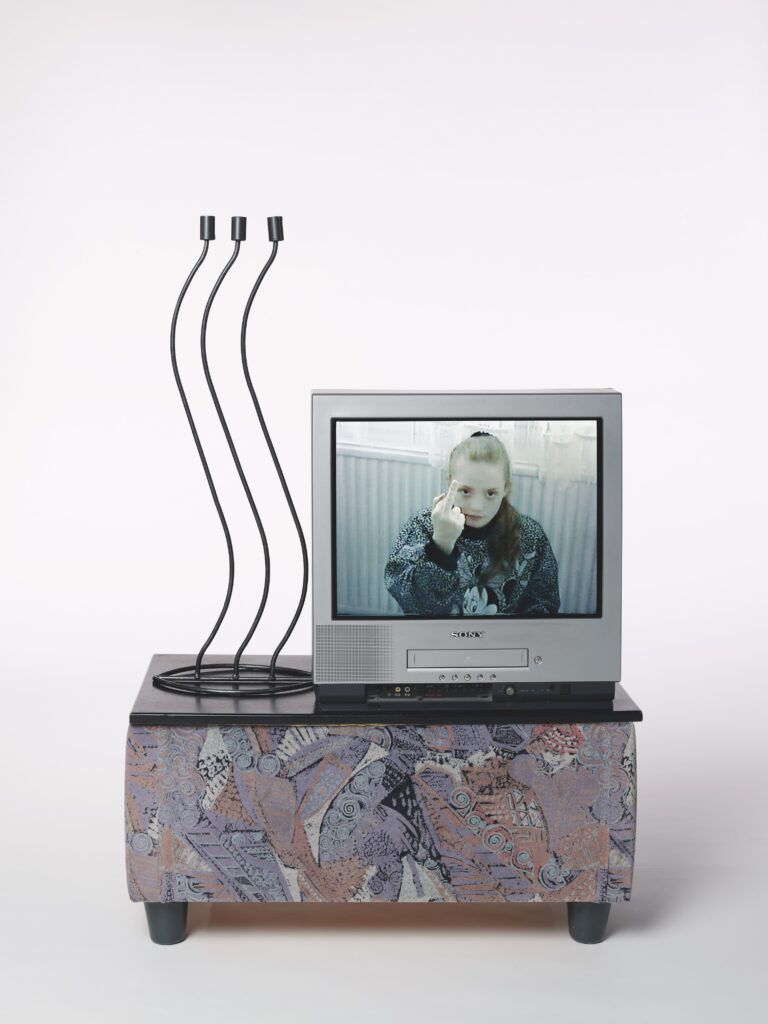 Texts
Go to home