Das Reich
Kronprinzenpalais Berlin, 2017
Belvedere21 Wien, 2019
The signing of the agreement between the Federal Republic of Germany (FRG) and the German Democratic Republic (GDR) in the Kronprinzenpalais banquet hall is one of the incidents that the so-called Reichsbürger movement use to question the existence of the Federal Republic: according to their logic, a peace treaty should have had to be negotiated, as specified in the Basic Law in 1949. Therefore, for them, the German Reich still exists, they perceive themselves to be a threatened indigenous people in a occupied country and are hoarding weapons in anticipation of their struggle for existence.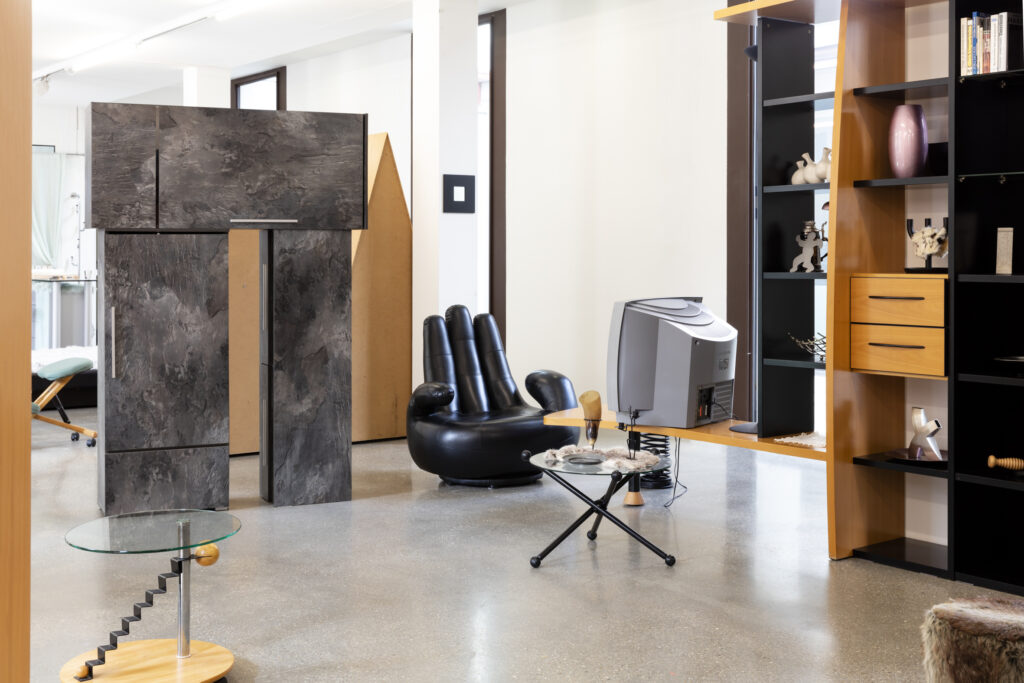 For them, the German Reich continues to exist. Their worldview is built on this perceived injustice against the 'German people', they ask the United Nations for support against violations of international law and see themselves as a threatened indigenous people in an occupied country. They stockpile weapons and ammunition for Day X, when the final battle will come and the German Reich will rise again.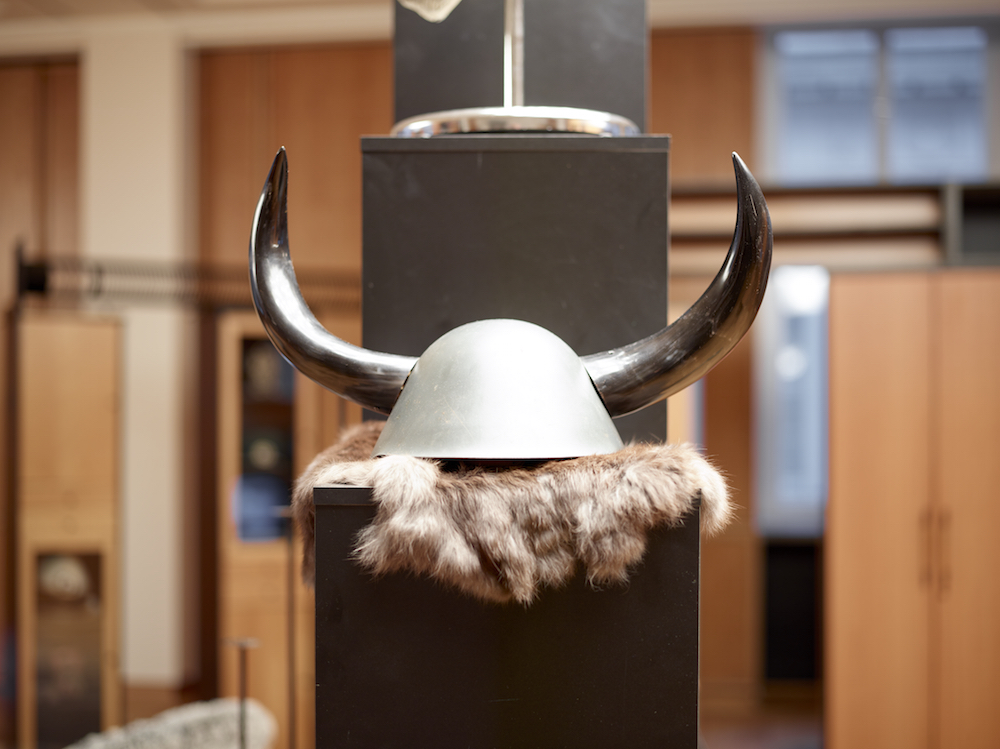 What would happen if the 'Reichsbürger' were right, the Federal Republic dissolved and they took over the reins of government? In the banquet hall, a dystopian place emerges, between a provisional Reich government and a völkisch cult site. The visitors physically enter this worldview, in which nationalist conspiracy theories are combined with personal fates and the ruptures of German history.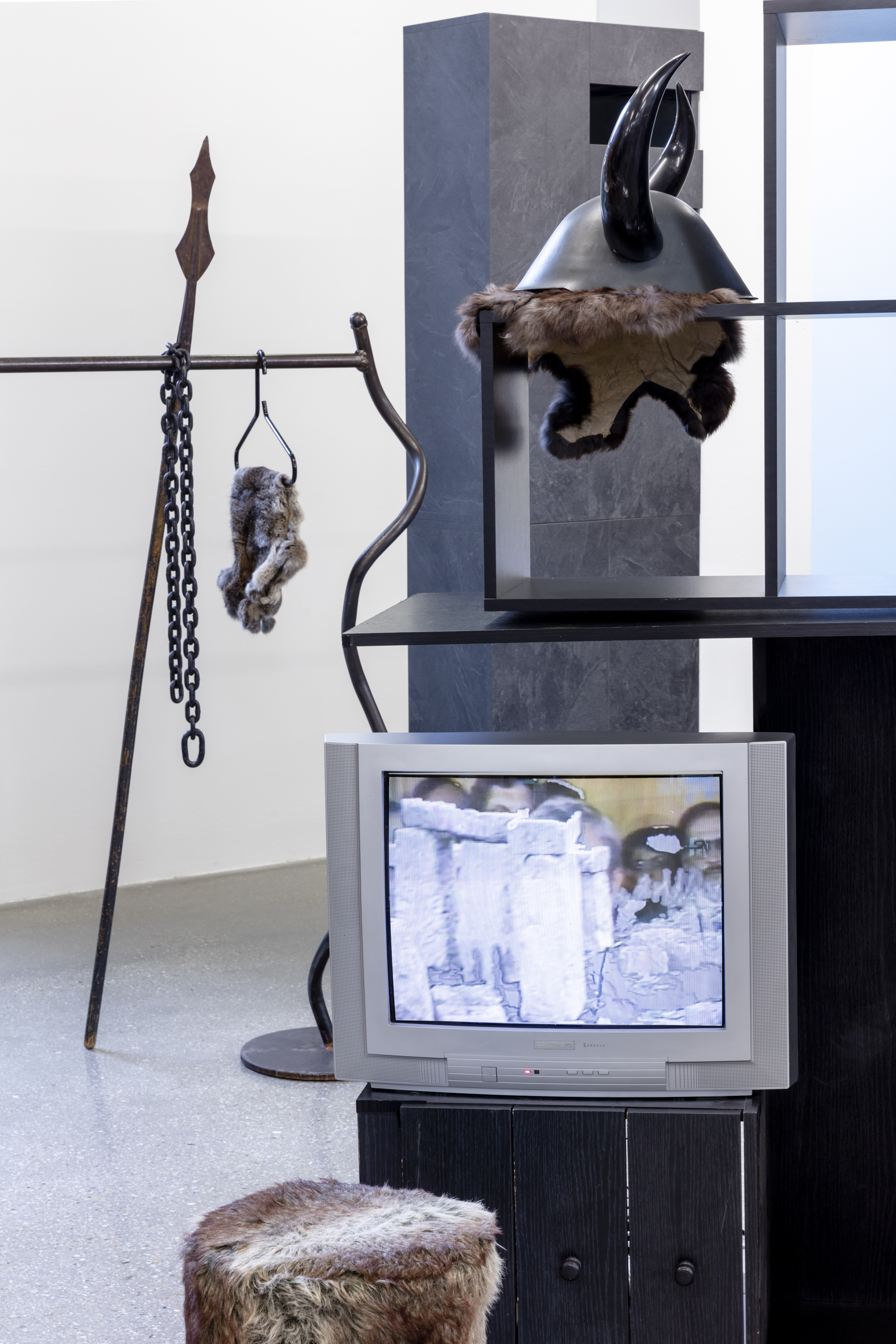 For Naumann, the wire figures, for example, are a metaphor for the "little man" on whom everything is always dumped. This fits in with the fact that the Reichsbürger see themselves on the defensive against the state. […] "I present these objects the way other people present healing stones." It's about how some draw strength from objects of German history. To find a faith in history. And build a parallel state from it, as in the case of the Reichsbürger. On a large scale in the form of a thought construct – and on a small scale in one's own home.

Alicja Schindler: Nationale Schrankwand, in: der Freitag, 45/2017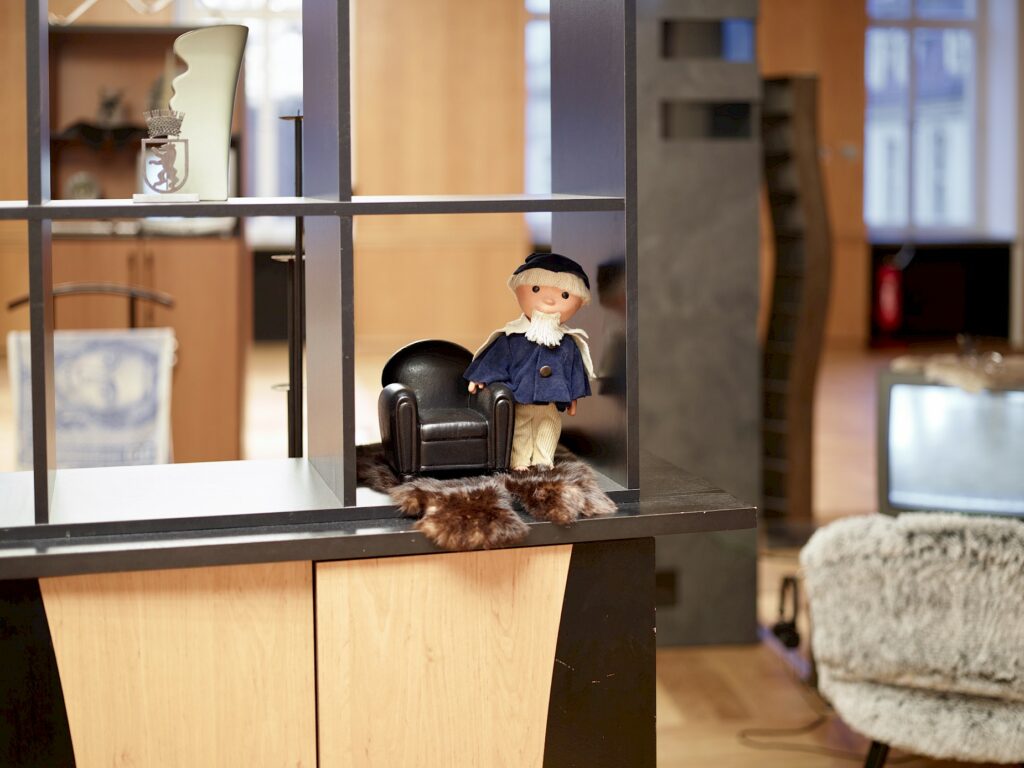 Texts
Go to home