DDR Noir
Galerie im Turm Berlin, 2018
Kunstsammlungen Zwickau, 2019
Kunstraum Potsdam, 2020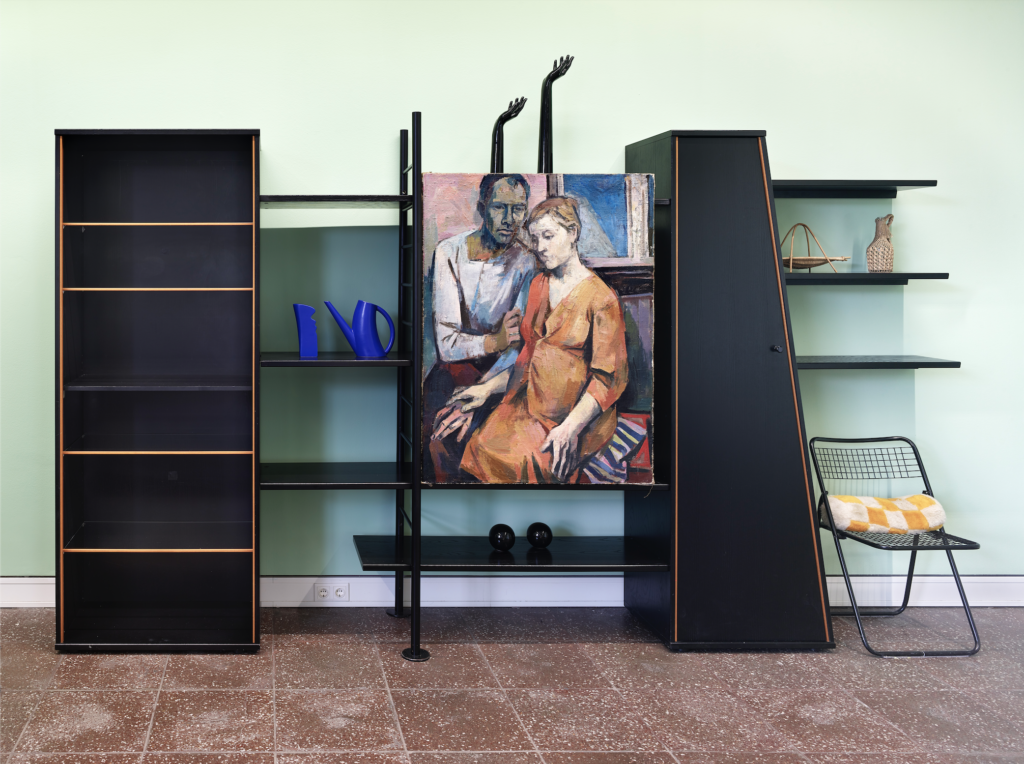 The exhibition DDR Noir: Schichtwechsel stages an encounter between socialist realism and postmodern design. Drawing on the example of the work of Karl Heinz Jakob (*1929, †1997, Zwickau), the grandfather of the artist, Naumann investigates society's relationship with art from the former GDR. In the installation she sets his paintings into dialogue with her own, walk-through furniture installations, creating an exciting anachronistic constellation between social study and family constellation.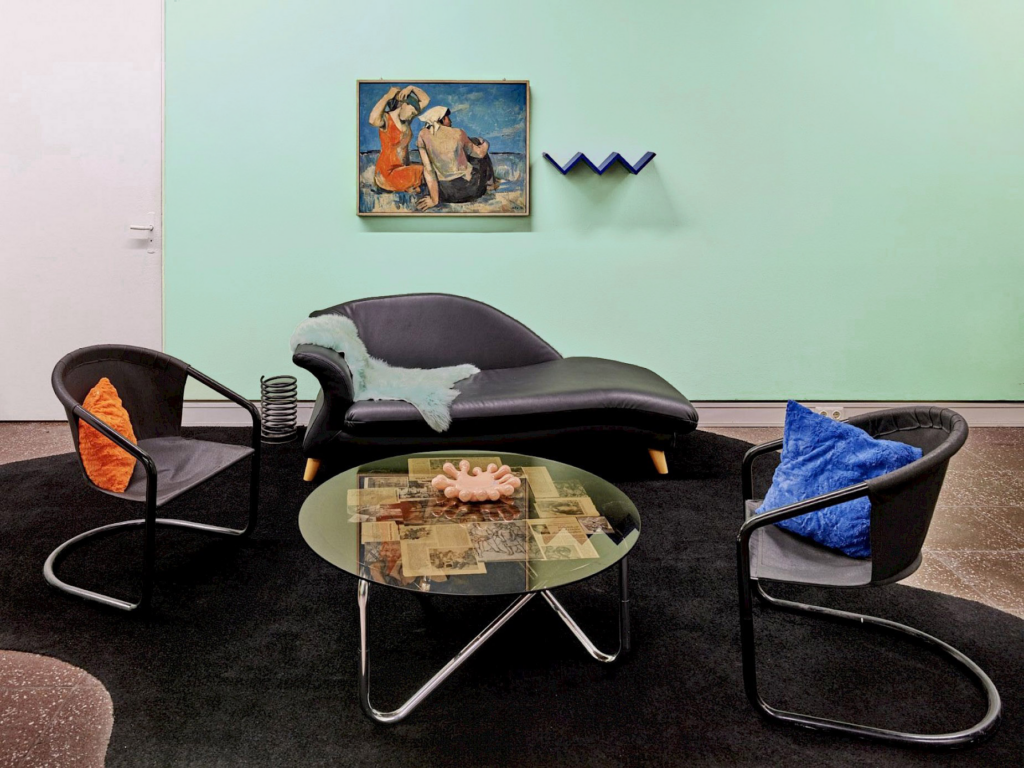 Galerie im Turm was established in 1965 as the exhibition space of the GDR's Guild of Artists, before being integrated into the local administration as a municipal gallery in 1990. Karl Heinz Jakob was himself a prominent member of the Guild, and was also active in other socialist states, like Cuba and the Soviet Union, as a part of workstay programmes.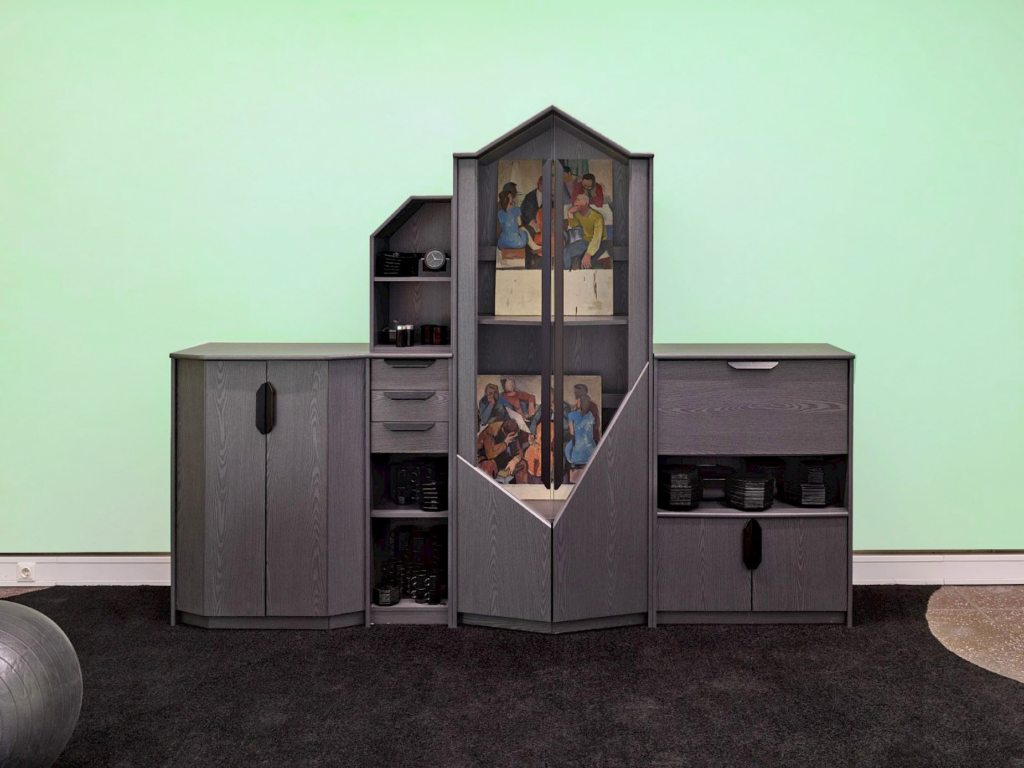 In DDR Noir Naumann reflects on the place of GDR art in German art history, as well as on her
own role in society. What happens to state-funded art and its protagonists in the moment the state that once legitimised both collapses, leaving other narratives and references to assume control of the construction of meaning?
Riffing on the touchingly ugly forms that once filled the country's homes, Naumann offers up art of the former eastern republic for contemporary evaluation without nostalgia for, nor outright condemnation of, the former socialist regime. With its mishmash of past and present, east and west, the exhibition becomes a reflection of the kinds of realism that Naumann finds possible in contemporary German life, while showing that what is defined as normal depends on the contextual standards of (dis)comfort.

Anke Dyes: Henrike Naumann – DDR Noir, in: Artforum, December 2019
Texts
Go to home